Thomas Sowell On
The Economics Of Medical Care
Readers of Thomas Sowell's columns in IBD don't have to be told why he is considered one of America's greatest thinkers — maybe the greatest.
Pulitzer Prize-winning playwright David Mamet has called him "our greatest contemporary philosopher," an opinion that British historian Paul Johnson shares in his book "A History of the American People."
Besides his weekly newspaper column, Sowell has written 43 books — 10 in the last five years — two monographs, 87 articles in periodicals and books, and 33 book reviews.
His latest two books, The Housing Boom and Bust and Applied Economics, came out this year. The latter, subtitled "Thinking Beyond Stage One," is one of six he has written on economics.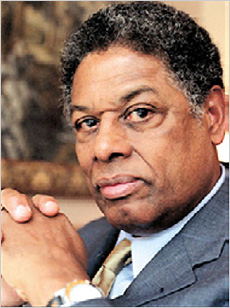 Dr. Sowell has granted IBD permission to run one of the chapters of "Applied Economics" — "The Economics of Medical Care" — in its entirety. We are doing so because of its relevance to the debate over health care reform. The chapter will run in nine parts over the next week and a half. The first part starts below and continues in the Issues & Insights section, where the other eight parts will appear.
About Dr. Thomas Sowell
Sowell was born in North Carolina in 1930 and reared in Harlem. After dropping out of high school, he was drafted into the military and served in the Marines during the Korean War.
During his 20s, when he was a self-described Marxist, he attended and graduated magna cum laude from Harvard with a B.A. in economics. He also has a master's in economics from Columbia and a Ph.D. in economics from the University of Chicago.
He has taught at Howard University, Cornell, Brandeis, Amherst and UCLA, and is now the Rose and Milton Friedman Senior Fellow on Public Policy at Stanford's Hoover Institution.
---